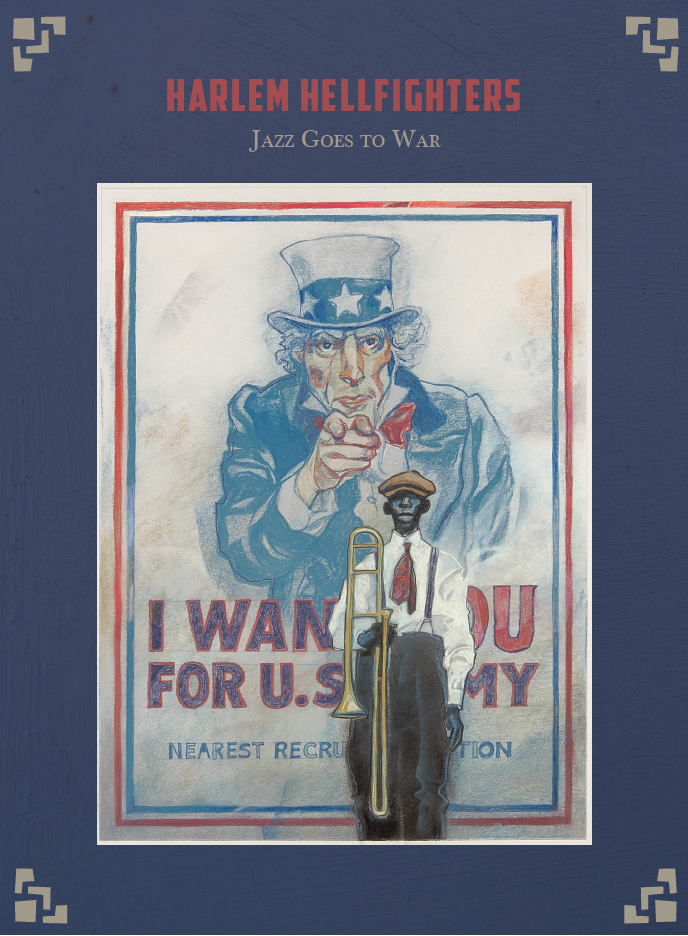 2015 Lytle Benefit Concert
Online registration is now closed.
Tickets will be available at the door on Sunday April 19, 2015 starting at 2:30P.M.
19th Annual Lytle Scholarship Concert Presents
Harlem Hellfighters: Jazz Goes to War
Jazz may have been born in New Orleans, but it grew up around the world. It made its path abroad in 1918, during the "Great War" when one black officer, Lieutenant James Reese Europe, bravely volunteered for military service with members of his Harlem Society Orchestra. They formed the 369th Regimental Band, yet because the U.S. Army did not allow black soldiers to fight alongside white soldiers, the valiant soldiers were attached to the French—and earned the moniker of "Hellfighters," along with the French Croix de Guerre for their heroism.
The Harlem Hellfighters brought with them one of America's most enduring exports: jazz. From Paris, the music spread around the globe and soon united generations of people—young and old, rich and poor, black and white, friends and foes—in what would become the rhythm of the 20th century.
Join us for the 19th Annual Lytle Benefit Concert, as we pay homage to the Harlem Hellfighters' enduring legacy and raise scholarship funds for promising students:
April 19, 2015, 3 P.M.
The Department of Music's
Conrad Prebys Concert Hall
at UC San Diego
Tickets: $50 for general public, $40 for active and former military, $10 for students
"I Want You" Poster; Gary Kelley; illustration (inspired by American illustrator James Montgomery Flagg's iconic watercolor image of "Uncle Sam"); from Harlem Hellfighters, by J. Patrick Lewis & Gary Kelley, Creative Editions, 2014; Illustration copyright © 2014 Gary Kelley, courtesy of the artist. 
---
Sunday, April 19, 2015
3:00 P.M. – 5:00 P.M.
UC San Diego Conrad Prebys Concert Hall
Click here for an announcement about the forthcoming University of California Television broadcast of the concert.
Press:
April 4, 2015 -  UT San Diego, "Musicians to Honor World War I Heroes."
April 12, 2015 -  Listen to an interview with Cecil Lytle on